The Cordial Enthusiast
Posted on May 25, 2022 at 7:33 am By Admin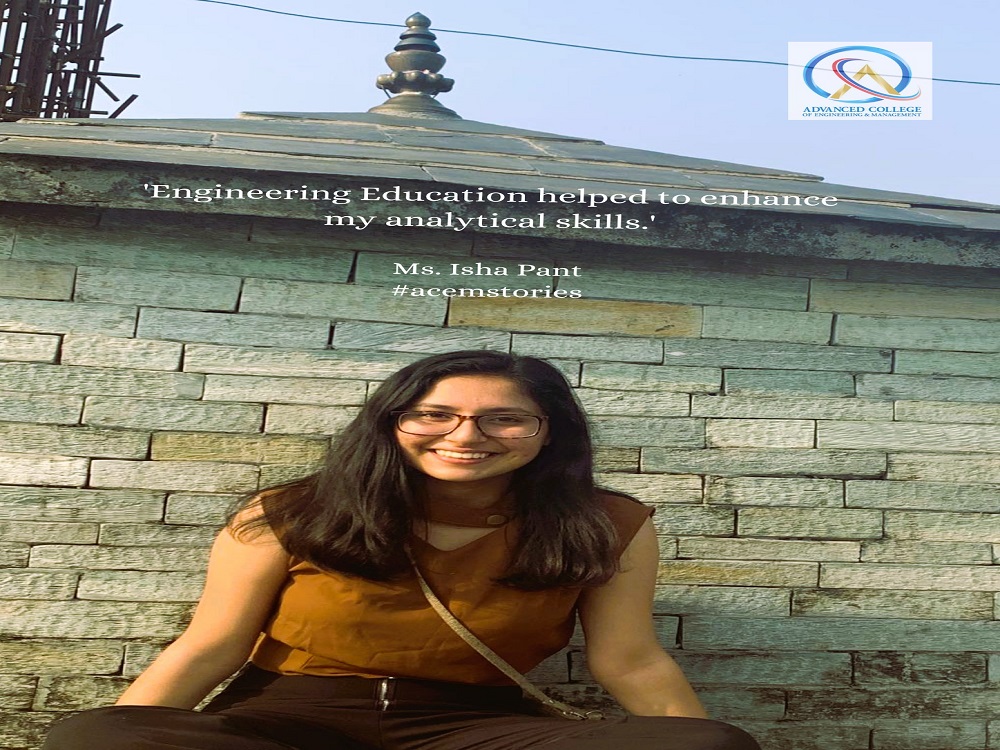 "As soon as my morning alarm alerts in its super exuberant ring, the first thing on my mind is about going to college. During the extensively drawn-out phase of lock-down, we rarely got the opportunities to know our teachers and friends, let alone meet them.
For now, it seems all the pieces of the muddled up puzzle have been collected together. "Since classes have been shifted to physical classes, several benefits have evolved simultaneously. I can finally remember the faces of my friends in this era of 'new normal'." Ms. Isha Pant shared enthusiastically.
She is a BCT Second Year student of acem who often prefers to engage in various activities if not in studies. Ms. Pant has already moderated a few programs of acem including recently conducted 'Students' Orientation Program.'

"Speaking of not knowing the faces, I remember a day in one of the early physical classes when one of my supposed classmates and I looked around for our class together for quite some time. He called me by my name, however, I could not recall his name at all. It was embarrassing and one of the major side effects of online classes. Either you see them on the screen of your laptop or the face is covered by a mask, hence, you barely remember the name.

In order to address such problems, our class had decided to meet online apart from the class hours as well. Some used to sing and play guitar while some used to carry on their homework or other works. In this way, we all got to know one another really well." Ms. Pant continued.
Regarding studies and life on the whole, she claims to be quite inquisitive. "I cannot stop wondering about the design process of certain apps. As just a year long engineering education has certainly upskilled the perspectives to observe; how surficial knowledge is not always enough."

Besides, Mr. Pant cherishes public speaking, various styles of dancing and expresses her thoughts via writing too. "Yet nothing gives more joy than sharing a hand of help; the art that I learnt from my late grandfather, a dedicated health professional." Ms. Pant shared proudly.